Offering Professional Condo Roof Replacement Services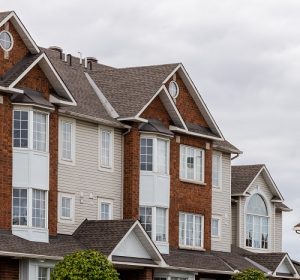 TAR Roofing is pleased to be your source for condo roof replacement services in the City of Chicago, Illinois, and the northwest suburbs. Whether your condo association has just started to consider a roof replacement project or you're actively taking bids, you can rely on the professionals at TAR Roofing to provide you with the top-of-the-line products and professional installation services you need.
Why Choose Our Condo Roof Replacement Services?
With a project as large in scope and as important as a condo roof replacement, it's essential that you choose a reliable roofing company with experience completing these types of projects. In the City of Chicago, IL, area and the northwest suburbs, that company is TAR Roofing. With extensive experience providing condo roof replacement services, TAR Roofing is your source for:
Top-of-the-line products – We proudly offer GAF roofing products that are known for their durability and longevity. Whether your condos have a traditional sloped roof or a flat roofing system, we offer the products you're looking for.
Experienced technicians – We are the condo roof replacement contractors you can rely on to handle your project from start to finish. From scoping the project and pulling all necessary permits to ensuring the roofing system is properly installed, we're here to make the roof replacement process easy for you.
Professional installations – We'll ensure your condo roofing project is completed to perfection so that you'll be able to maximize your investment. With our roofing services, you can be confident that the entire condo complex has a safe and reliable roof to protect it.
To learn more about the condo roof replacement services we offer in the City of Chicago, IL, and the surrounding northwest suburbs, contact TAR Roofing today.