Benefits of an Asphalt Shingle Roof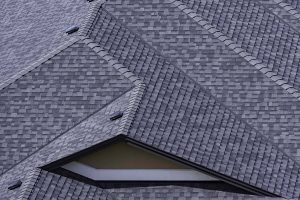 Asphalt shingle roofing is a popular roofing option among homeowners in the City of Chicago, Illinois, and the northwest suburbs. Offering exceptional durability in all types of weather conditions, an attractive aesthetic that works on most architectural home designs, and an economical price point, asphalt shingle roofing delivers great performance and value. At TAR Roofing, we are the asphalt shingle roof contractor that you can rely on when your roof is in need of repair or replacement.
Why Choose Asphalt Shingle Roofing
TAR Roofing is pleased to offer top-of-the-line asphalt shingle roofing systems from the trusted manufacturer GAF. GAF asphalt shingles feature:
StainGuard Plus™ – This algae protection resists blue-green algae that can cause unsightly streaking on your roof.
Dura Grip Adhesive – This offers enhanced durability and toughness so that your new roofing system will stand the test of time.
An attractive style – Designed with a wood-shake look, this classic asphalt shingle will beautify and enhance your home's curb appeal.
A Class A fire rating – Our asphalt shingle roofs feature the highest rating for protection against flame spread in the event of a fire.
A top-notch wind rating – With an impressive wind rating, asphalt shingle roofing can hold fast even in 130 mph winds.
Combining beauty and performance into one great roofing system, an asphalt shingle roof is a smart investment for your home. And you can count on TAR Roofing as the shingle roof contractor that will ensure the highest level of workmanship for your asphalt shingle roof replacement or repair project.
Contact TAR Roofing today to learn more about the benefits of choosing an asphalt shingle roof for your home in the City of Chicago, IL, or the northwest suburbs.