The Condo Roofing Contractor You Can Rely On in Oak Park, IL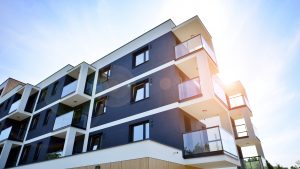 Are you looking for a reliable condo roofing contractor serving the Oak Park, Illinois, area? If so, turn to TAR Roofing for the roof repair and replacement services you need. We are a highly skilled and experienced multifamily roofing contractor that can provide you with the products and services you need to ensure the roof of your condo is looking and performing at its best.
Our Condo Roofing Services
When you choose TAR Roofing as your condo roofing contractor, you can be confident that you'll receive the thorough and professional services that are right for you. We'll start with an expert roof inspection to determine the condition of your roofing system. From there, we can help you decide if a few simple roof repairs or a complete roof replacement will better suit your needs.
Once you've made your decision, we'll get right to work. Our skilled and experienced condo roofing contractors will work diligently to ensure the very best results so that your roofing system provides the lasting protection you need. We install a variety of roofing systems for condos, including GAF asphalt shingle roofs and flat roofs, both of which offer exceptional durability and energy efficiency.
Learn More About Our Roofing Services
Whether your condo roof is past its lifespan or was recently damaged in a storm, TAR Roofing is the condo roofing contractor to turn to in Oak Park, IL. To get started, contact TAR Roofing today.