The Gutter Installation Company of Choice in Oak Park, IL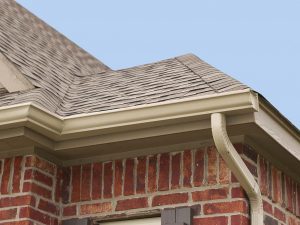 TAR Roofing is pleased to be your source for gutter installation services in the Oak Park, Illinois, area. If your home has leaking, sagging, or missing gutters, you can rely on our professionals to provide you with the gutter replacement solution you need.
Why Choose Us for Your Gutter Replacement Needs
When you turn to TAR Roofing for your new gutters, you can expect:
Top-Notch Products
We proudly offer seamless aluminum gutters that are attractive, reliable, and designed to stand the test of time. The lack of seams in our products helps prevent the gutters from failing while providing an attractive aesthetic for your home. Plus, aluminum is a durable material that won't rust or corrode over the years.
Professional Installation
Your new seamless gutters will be manufactured on-site during the installation. This ensures a perfect fit for your home with gutters that are free of the typical gaps and seams that traditional gutter systems have. Once we're finished with the gutter installation, you'll have a gorgeous new set of gutters on your home that will safely and reliably channel rainwater away for years to come.
Personalized Service
From start to finish, our friendly and knowledgeable gutter professionals are here to put your needs first. From answering your questions and helping you pick the options that are right for your home to the finished installation, we'll ensure you have a smooth and stress-free gutter replacement experience.
If you're ready to get started on a gutter installation project at your Oak Park, IL, home, contact TAR Roofing today.