Your Source for Roof Replacement Services in Oak Park, IL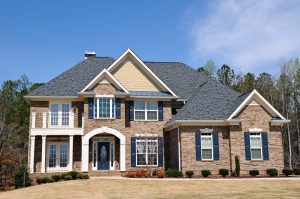 TAR Roofing is your source for residential roof replacement services in Oak Park, Illinois. Whether your roof is missing a few shingles or the flat roof under your deck is looking a little worn, you can count on the professionals at TAR Roofing to provide you with the home roof replacement services you're looking for.
Why Choose Us for Your Roof Replacement
When you choose us as your roof replacement contractors, you'll know you're in good hands from the very beginning. We are pleased to be your source for:
Top-of-the-line materials – Whether you have a traditional sloped roof or a flat roof, we offer the top-notch materials that will suit the needs of your Oak Park, IL, home. Our asphalt shingles and flat roofing systems come from GAF, a trusted brand known for their durable, attractive, and high-performing roofing systems.
Rooftop deck options – In addition to handling your roof replacement needs, we stand out from other roof replacement contractors because we can also handle your rooftop decking needs. We'll remove the deck to handle the roof replacement and can handle any deck repairs that may be needed at the same time.
Professional installation services – As a GAF-certified roofing company, we are the roofing contractors you can rely on to get the job done the right way. We'll ensure your new residential roof is properly installed for lasting beauty and durability on your home.
To learn more about our residential roof replacement services for homeowners throughout Oak Park, IL, contact TAR Roofing today.