The Siding Replacement Professionals You Can Trust in Oak Park, IL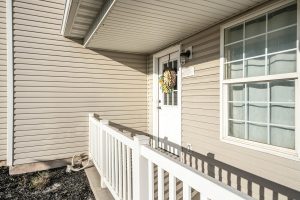 For siding replacement services in the Oak Park, Illinois, area, there's no better company to turn to than TAR Roofing. We proudly offer and install vinyl siding for homeowners throughout the region, and we'd be happy to provide you with the top-of-the-line siding and professional installation services that you need for your home as well.
Benefits of Vinyl Siding
At TAR Roofing, we offer vinyl siding because it offers a great combination of durability and ease of maintenance. It is available in a variety of colors and styles to suit your preferences and enhance the aesthetics of your home as well. And, no matter how you choose to customize your new vinyl siding, you can expect it to look great and stand the test of time on your home. Plus, it's easy to clean your vinyl siding with a garden hose, and you won't have to worry about scraping and repainting it over the years.
Our Siding Replacement Process
When you turn to TAR Roofing for your siding replacement project, you can expect our professionals to provide you with a pleasant and stress-free experience. We'll start with a complimentary consultation to review your options and discuss your goals. Throughout the siding replacement, you'll be able to rely on your project manager to stay in full communication with you and answer any questions you may have. Our trained and experienced technicians will work diligently to complete the installation, and we're committed to ensuring your complete satisfaction with our products and services.
If you're ready to get started on a siding replacement project at your home in the Oak Park, IL, area, contact TAR Roofing today.