Your Local Roofing Contractor in River Forest, IL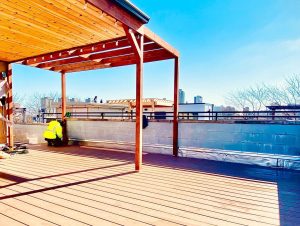 If you're looking for a reliable roofing contractor in the River Forest, Illinois, area, the company to turn to is TAR Roofing. We are pleased to be the local roofer you can rely on for a wide range of roof repair and roof replacement services. You can also turn to us for a variety of related exterior remodeling services as well so that you can enjoy a durable and attractive exterior for your home.
Explore Our Roofing & Related Services
When you choose TAR Roofing as your roofing contractor, you can expect our experienced technicians to handle your entire project with precision and care. We'll assess the condition of your property to help determine the solution that's best for your home. The roofing and related services we provide include:
Asphalt shingle roofing – We can perform both simple roof repairs and complete roof replacement services for your asphalt shingle roof.
Flat roofing – Flat and low-sloped roofs require specific materials and applications. We provide complete roof repair and replacement services for your flat and low-sloped roofs as well.
Rooftop decks – If you have a rooftop deck that's looking a little worse for wear, you can count on our reputable roofing contractors to provide the necessary repairs to enhance this space.
Soffit and fascia – Forming the underside of your rooflines, your soffit and fascia are important parts of your home's exterior as well. We provide complete repair and replacement service for this portion of your home.
Vinyl siding – You can rely on our local roofers to provide repair and replacement services for your vinyl siding.
Seamless gutters – If you'd like a new set of seamless gutters installed on your home, we have you covered there as well.
Condo roofing – We offer condo roofing repair and replacement for our customers.
You can rely on TAR Roofing to ensure your home's exterior is looking and performing at its best. We are pleased to be the recommended roofing company serving River Forest, IL. Contact us today to get in touch with a residential roofing contractor at TAR Roofing.