Choose a New Asphalt Shingle Roof for Your Oak Park, IL, Home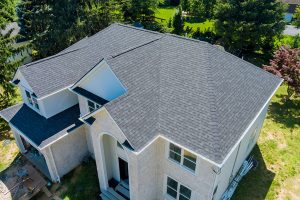 Is it time for a new asphalt shingle roof for your Oak Park, Illinois, home? If so, the company to turn to is TAR Roofing. We are pleased to be your source for asphalt shingle roof replacement and repair services that will help ensure you have a safe and protective roof over your head. Whether your existing asphalt roof is missing a few shingles or it's simply past its functional lifespan, you can rely on TAR Roofing as your trusted shingle roof contractor.
Offering Top-Notch Products & Services
At TAR Roofing, we proudly offer GAF asphalt shingle roofing for homeowners throughout Oak Park, IL. GAF is a trusted brand known for its durable, attractive, and reliable asphalt shingles. For a full roof replacement, you'll be able to choose from a variety of colors to complement your home's aesthetics while enhancing its curb appeal. And, if a repair is all that's needed, we'll work to match your existing asphalt shingles as closely as possible for a seamless, finished appearance.
When you turn to us as your asphalt shingle roof contractor, we'll start with a complimentary consultation to assess the condition of your roof and determine the options that will best suit your needs. From there, you can count on our trained and experienced technicians to provide you with the exceptional workmanship you need to restore or replace your roof for a fully functional roofing system.
Get Started on Your Roofing Project
If you're looking for asphalt shingle roof replacement or repair services for your home in the Oak Park, IL, area, there's no better company to turn to than TAR Roofing. Contact us today to learn more about the products and services we can provide as your shingle roof contractor.